Description
What is the Syphilis Test?
Syphilis is an infectious and contagious disease transmitted by sexual contact or by the transplacental route, especially by blood contact.
Why get a Syphilis test?
We use CE-certified laboratory equipment that sensitively and accurately detects Syphilis in your blood.
1 Syphilis Test:
Syphilis: checks whether you have a sexually transmitted infection named Syphilis.
How does our Clinic Visit Syphilis test work?
Please make your appointment online and visit us on-site to have your blood drawn by our Registered Nurse. Please note that you must present your ID for your appointment.
Do not take biotin supplements two days before the appointment.
How long do the Syphilis Detection test results take?
The target turnaround time for the Syphilis test results is 1 working day. The turnaround time is a guide only and sometimes depends on assay run schedules.
Missed appointments or cancellations less than 24 hours prior are not entitled to refunds. Rescheduling is possible but not guaranteed. Don't hesitate to contact customer service before the appointment to discuss cost and availability options.
Why choose us for your Syphilis Test?
We use CE-certified qPCR laboratory equipment that sensitively and accurately detects the virus in your swab.
What does the package include?
Walk-in or Online Appointment 

Syphilis Test processed
Blood Samples taken by qualified Clinic Staff
Detection Result Report by Email
How does it work?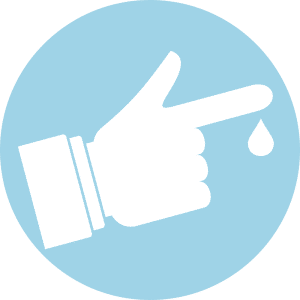 Order your kit online and once it arrive collect your sample at home.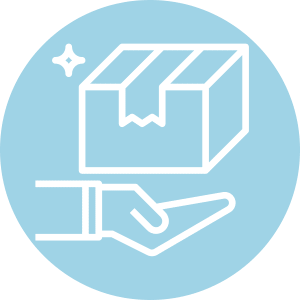 Drop off the parcel preferably in the morning to get the earlier box clearances. Using the Return Track24 pre-paid label on each kit, drop the package off at the nearest Royal Mail Priority Red Box to return it to the Lab.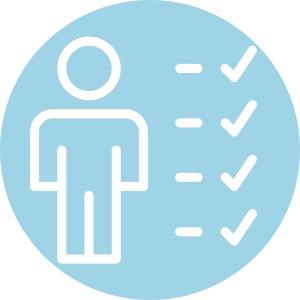 Once your results are ready, we will send you an email with your certificate.​
But how long do the Test results take?
The target turnaround time for Syphilis results is the same day at the Laboratory or 1-2 days if you choose a London Clinic. However, the turnaround time is a guide only and sometimes depends on the sample run schedule. Also, samples are processed 6 days a week.
* If your Siphilis result is positive, please visit your health provider for treatment​ *
Also, Medicines Online recommend the following sample management protocol.
Sample Management starts when you prick your finger for blood, make your swab or urine, or use your chosen Swab type for men or women. And please do not leave your sample around the Home for 1-2 days. Because it will arrive at the Laboratory already clotted or spoiled, and it can't be processed. Therefore, please take your sample to the drop box or post office as close to the collection time as possible. Ensure that the sample is collected and not sitting overnight in the red drop box, waiting for the collection the next day or even several days later.
Waiting
time is bad for your sample. Importantly, your sample must arrive at the Laboratory in good condition.
As you can see, getting an unspoiled blood sample to us is quite a chore. Maybe it's better to come to our clinic and let us take the Syphilis Detection test sample for you.