Description
Magnesium Blood Test
What is a Magnesium test?
Thus, it is an essential mineral for the proper functioning of the human body. A small proportion of the body (0.05% of the total body weight) is essential from a structural and functional point of view.
Why get a Magnesium blood test?
You may need a checkup if you experience low or high symptoms.
Weakness.
Irregular heartbeat.
Convulsions (in severe cases).
Muscle deterioration.
Fatigue.
Vomiting and nausea.
Instructions for use
Also, please take your sample in the morning. Take it at least one hour before any medication.
When collecting your Magnesium Test sample, try the following tips:
Drink plenty of water. Being well-hydrated will make it easier to collect your sample.
Take a shower before you take your test, or run your hands under warm water for a few minutes, as heat improves blood flow.
Do light exercise (move around, walk, etc.) to get the blood flowing.
Ensure your arm is below your heart level – let gravity do some of the work.
Nails that are too long can make it difficult to collect a sample.
Do not shake the sample vigorously, but invert the tube gently 10 times. (gently swirl the tube after each drop of blood).
Do not squeeze the finger (milk).
Re-warm your hands during collection where needed.
1 Biomarker:
✓ Magnesium is a metallic element found in your bone essential to life. The Magnesium Test kit measures the amount in your blood.
High Levels
Decompensated kidney failure, chronic nephropathy.
Diabetes mellitus, diabetic coma before starting treatment.
Systemic lupus erythematosus.
Dehydration.
Lithium carbonate poisoning, salicylates.
Myopathy.
Low Levels
Digestive disorders.
Renal disorders.
Malnutrition.
Excessive sweating.
Septic conditions.
Hypothermia.
Diabetes.
Excessive lactation.
Chronic heart failure.
Pancreatitis.
How does the testing work?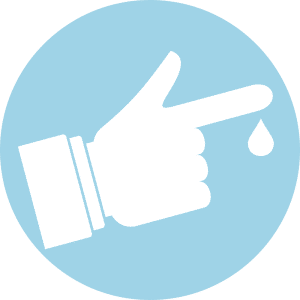 Order your kit online and once it arrive collect your sample at home.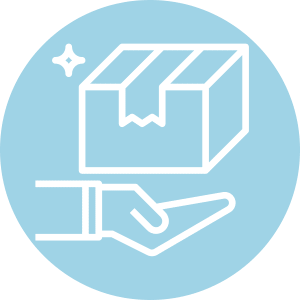 Drop off the parcel preferably in the morning to get the earlier box clearances. Using the Return Track24 pre-paid label on each kit, drop the package off at the nearest Royal Mail Priority Red Box to return it to the Lab.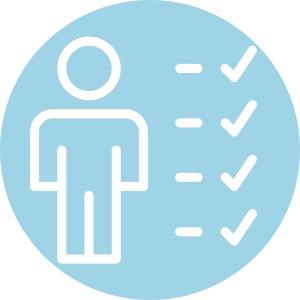 Once your results are ready, we will send you an email with your certificate.​
How long do Magnesium blood test results take?
Additionally, the target turnaround time for the results is 1-3 working days after receiving them in the Laboratory. The turnaround time is a guide only and sometimes depends on assay run schedules.
Please take your blood sample from Monday to Thursday to avoid delivery delays at the lab. 
Furthermore, Medicines Online Scientists are trained to follow Laboratory procedures set by instrument providers from global sources. Then, subject to training and certification, each scientist processes your samples the same day and issues your results.
Also, the procedures at the lab are written and signed off by each scientist in the Laboratory. The Laboratory Manager audits the records weekly, and quality is maintained within this procedure system.
Test Samples should not be sitting around idle.
Ensure that your sample is given into the return box before the collection time for the box. You don't want it to stay overnight, which can damage your sample. Also, don't leave your sample sitting around home. Finally, you must get it to the Laboratory without any delays to avoid damage to the blood sample.
Sample Management
Medicines Online for home delivery is cost-effective. Clinics also use a PCR Laboratory solution for a general health check.
Please complete the sample rules 100%. And follow the instructions. Or invalid results can occur.
Ensure your sexual partner is free from sexually transmitted issues, and ask for their results. Some problems need a blood sample, but not all need that. Most are fine with a swab or urine tub.
Therefore, ask your health centre if the issue results via text or email. But most prefer email as it's more confidential. Therefore, these home products are of great value.