Description
LFT or Liver Function test. 
What is the Liver Function Blood test?
A major organ, part of the digestive tract, has more than 500 essential functions for everyday life.
Metabolic
Secretory
Immunising
Excretory
Other Functions.
Why get an LFT in the UK?
The Liver Function Profile Test determines how well the organ works and whether it lacks certain enzymes.
Sampling is recommended in the following situations:
Determination of damage.
Monitoring the side effects of certain medicines on the body.
You have symptoms of a problem.
Suffer from specific diabetes.
Excessive alcohol consumption.
You have a family history of liver disease.
Liver Function Test Instructions for Use
Also, please take your sample in the morning. Take it at least one hour before any medication.
When collecting your Liver Function Test sample, try the following tips:
Drink plenty of water. Being well-hydrated will make it easier to manage your sample.
Shower before you take your test or run your hands under warm water for a few minutes, as heat improves blood flow.
Do light exercise (move around, walk, etc.) to get the blood flowing. Ensure your arm is below your heart level – let gravity do some of the work.
Nails that are too long can make it difficult to collect a sample.
Do not shake the sample vigorously but invert the tube gentlyten0 times. (gently swirl the tube after each drop of blood).
Do not squeeze the finger (milk).
Re-warm your hands during collection where needed.
6 BioMarkers
Total Bilirubin: made by the body and is excreted in the bile. Elevated bilirubin levels may indicate an obstruction of bile flow or a problem in the processing of bile by the organ.
ALP (Alkaline Phosphatase): measures gallbladder or bone disease.
ALT (Alanine Aminotransferase) indicates damage caused by alcohol, drugs or viruses.
Albumin: helps maintain the osmotic pressure between the vessels and tissues.
Total Protein: measures the amount of Protein.
AST (Aspartate Aminotransferase) measures the level of the enzyme aspartate aminotransferase.
So, how does it Work?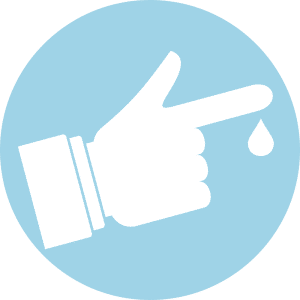 Order your kit online and once it arrive collect your sample at home.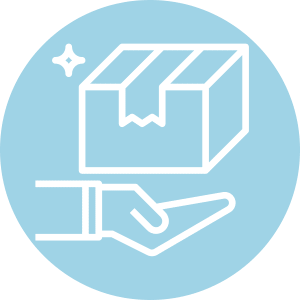 Drop off the parcel preferably in the morning to get the earlier box clearances. Using the Return Track24 pre-paid label on each kit, drop the package off at the nearest Royal Mail Priority Red Box to return it to the Lab.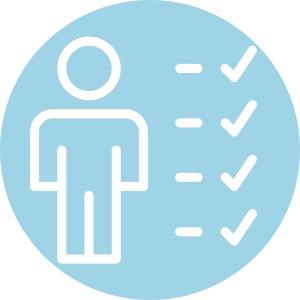 Once your results are ready, we will send you an email with your certificate.​
But how long do the Liver Function Test results take?
The target turnaround time for the Liver results is 1-3 working days. Indeed, the turnaround time is a guide only and sometimes depends on assay run schedules.
Also, please take your sample from Monday to Thursday to avoid delivery delays at the lab. 
Finally, Medicines Online Laboratory Scientists focus on sample management quality procedures. Also, the Laboratory services are monitored, reported, and audited daily and weekly. Therefore, the result is a reliable service that you can be assured is of great value.