Description
Thank you for visiting this page for HPV tests. Exclusively HPV Variant Testing for men and women.
What is HPV Variant Testing? A Type or a Home Kit ?
Human Papillomavirus is responsible for almost 100% of cervical cancer cases in women. The Type reports on the variant infection are symptomless and can only be diagnosed with our Lab PCR instruments. It is estimated that 1 in 2 will contract the virus in their lifetime. There is no treatment for this disease spread by skin-to-skin contact. However, cancer-preventative measures can be taken if an infection is caught early enough. An HPV Test Check at Home or a London clinic is also a great way to check your health.
However, there is no treatment for the virus itself. However, there are treatments for the problems that the virus can cause. And with testing for HPV in men and women. And there is a Vaccine for some of the variants.
Tests for Genital warts can go away with your healthcare provider or prescription medicine treatment. But if left untreated, genital warts may go away, stay the same, or grow in size or number.
Tests for Cervical precancer: Treatment is available. And women who get routine Pap smears and follow-ups as needed can find problems before cervical Cancer develops. However, prevention is always better than treatment. For more information, visit Cancer. Or an external icon.
Other infection-related cancers are also more treatable when found and treated early. But for more information, visit a Cancer Center or your GP.
Why choose us for your HPV Test?
We use CE-certified qPCR laboratory equipment that sensitively and accurately detects the virus in your swab.
A hassle-free self-swab HPV Test kit is sent to your house. When you receive it, please follow the simple instructions, then post it back to our Laboratory free of charge.
1 x Stress-Free, Pre-Paid Royal Mail Tracked24,

Return to Lab Labels included.

Result Certificate Issued

Support via WhatsApp during business hours if you get stuck
What does the package include?
Self Swab Sample
Swab.
Sample tube with liquid.
Specisafe plastic case.
Return bag UN3373.
Pre-paid label.
Instructions for use.
Urine Sample
Sample container
Pre-paid label
Instructions for use.
What HPV Variants do we check for?
The standard Option screens for 16, 18, 31, 59, 66, 53, 33, 58, 45, 56, 52, 35, 68, 51, 39, 82, 26, and 73, and the certificate will tell you if you are positive or negative for any of these types without mentioning exactly which one.
The Premium Option for the Variant screens for 16, 18, 31, 59, 66, 53, 33, 58, 45, 56, 52, 35, 68, 51, 39, 82, 26, 73, 6, 11, 81 and the certificate will tell you if you are positive or negative for any of these types, including which type you are positive for.
However, your result might be negative if you have none of the above types. There are 250 types, and you might have one of the 250 types but not one of the above types.
How does it work?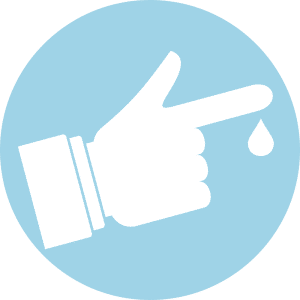 Order your kit online and once it arrive collect your sample at home.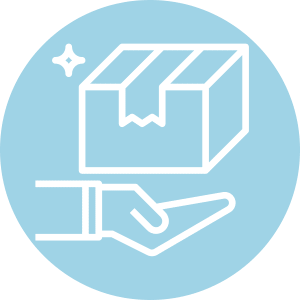 Drop off the parcel preferably in the morning to get the earlier box clearances. Using the Return Track24 pre-paid label on each kit, drop the package off at the nearest Royal Mail Priority Red Box to return it to the Lab.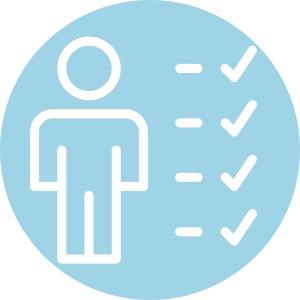 Once your results are ready, we will send you an email with your certificate.​
But how long do the test results take?
The target turnaround time for STI-type results is 1-2 working days from receiving them in the Laboratory. However, the turnaround time is a guide only and sometimes depends on the sample run schedule. Also, samples are processed 6 days a week.
* If your results are positive, please visit your health provider for more tests and treatment​ *
Also, Medicines Online recommend the following sample management protocol for HPV Tests.
Sample Management starts when you prick your finger or make your swab or urine, using your chosen type for men's and women's home kits. Therefore, please do not leave your sample around the Home for 1-2 days. Because it will arrive at the Laboratory already clotted or spoiled, and it can't be processed. So, please take your sample to the drop box or post office as close to the collection time as possible. Make sure that your  "HPV Testing sample for Man and Woman" is collected properly and it is not sitting overnight in the drop box, waiting for collection the next day or even several days later.
Any waiting time is bad for your blood sample. So, importantly, your sample must arrive at the Laboratory in good condition. If not, then the sample needs to be disposed of.