Description
Ferritin Blood Test Kit
What is the Ferritin Test?
Ferritin is a protein that stores iron and is an acute phase reactant coordinating cellular defence against oxidative stress and inflammation. A ferritin result helps your doctor determine how much iron your body store. And to anticipate and monitor iron deficiency.
What does it measure?
A lower-than-usual ferritin level indicates your body's iron stores are typical and you have iron deficiency. As a result, you could be anaemic.
High Ferritin levels can indicate damage to your organs, such as the liver and spleen.
High Level
The following conditions may cause ferritin's high levels:
Acute/chronic liver disease.
Infection.
Inflammation.
Alcoholism.
Hyperthyroidism.
Gaucher disease.
Myocardial infection.
Iron overload (hemochromatosis).
End-stage kidney disease.
Hepatocellular carcinoma.
Megaloblastic anaemia, hemolytic anaemia, thalassemia.
Low Level
Ferritin's low levels may be caused by the following:
Iron deficiency.
Hemodialysis.
Instructions for use
Please take your sample in the morning. Take it at least one hour before any medication. Do not take biotin supplements for two days before this test.
When you collect your sample, try the following tips:
Drink plenty of water. Being well-hydrated will make it easier to collect your sample.
Shower before you take your test or run your hands under warm water for a few minutes, as heat improves blood flow.
Do light exercise (move around, walk, etc.) to get the blood flowing.
Ensure your arm is below your heart level – let gravity do some of the work.
Nails that are too long can make it difficult to collect a sample.
Do not shake the sample vigorously but invert the tube gently ten times. (gently swirl the tube after each drop of blood).
Do not squeeze (milk) the finger.
Re-warm your hands during collection where needed.
1 BioMarker
✓ Ferritin: iron storage protein.
How to do our Ferritin Blood test Kits Work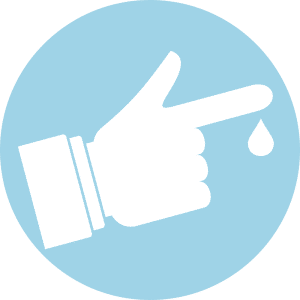 Order your kit online and once it arrive collect your sample at home.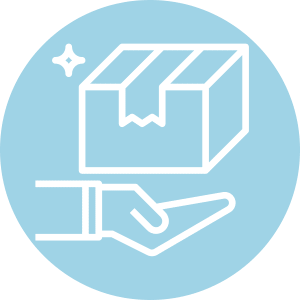 Drop off the parcel preferably in the morning to get the earlier box clearances. Using the Return Track24 pre-paid label on each kit, drop the package off at the nearest Royal Mail Priority Red Box to return it to the Lab.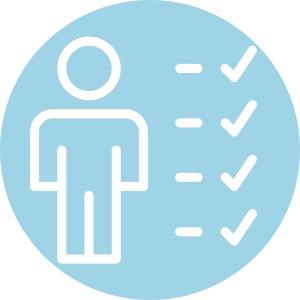 Once your results are ready, we will send you an email with your certificate.​
How long do the results take?
The target turnaround time for the Ferritin Blood test is 1-3 working days. The turnaround time is a guide only and sometimes depends on assay run schedules.
Please take your sample on a Monday to Thursday to avoid delivery delays at the lab.
 Our Laboratory Scientists take care of your samples.
Lastly, the Medicines Online outpatient clinic also can be used in Battersea/Clapham Junction area. It is 2 mins from the tube. Therefore, easy access for Londoners or visitors to London means an easy and fast sampling solution with our quick results policy. In addition, to the convenient location, the clinic staff directly communicate with laboratory staff onsite. Therefore, your sample will be processed quickly and without clotting issues from any transportation or heat issues.
And please note that sample management within the UK is a priority for our Laboratory Scientists. They have experience managing sample processing and the full range of available sampling options at our Laboratory.