Description
Full Complete Blood Count CBC Test 
What is a CBC test at home?
In a home sample kit, we provide Full Count information on red cells, white cells and platelets, Including 5-part differential, Neutrophils, Lymphocytes, Monocytes, Eosinophils, and Basophils.
Why get Full, Complete Blood Count Tests?
Your FBC Sampling Kit can also be completed at a London Clinic, which helps doctors diagnose, monitor and screen different ranges of diseases, infections, and various disorders, such as anaemia or leukaemia.
Your doctor may recommend a full profile as a routine medical examination to monitor your general health.
16 Complete Blood Count CBC Tests BioMarkers:
Haematocrit (HCT): volume percentage of red cells.
Haemoglobin carries oxygen from the lungs to the rest of the body.
MCH (Mean Corpuscular Haemoglobin): average haemoglobin in one of your red cells.
MCHC (Mean Corpuscular Haemoglobin Concentration): haemoglobin concentration in a given volume of a packed red cell.
MCV (Mean Corpuscular Volume): average volume of a red corpuscle.
RDW-CV: range of red cell volume variations in percentage.
RDW-SD: range of red cell volume variations in femtoliters.
Red Cell Count (RBC): how many red cells do you have?
White Cell Count (WBC): how many white cells do you have?
Basophils: protect your body from bacteria.
Eosinophils combat parasites and certain infections.
Lymphocytes fight bacterial and viral infections.
Monocytes: remove dead or damaged cells.
Neutrophils: fight your body infection.
MPV (Mean Platelet Volume) indicates the production of the fragmented cells of your bone marrow.
Platelet Count: measures how many platelets you have.
How do our Full Blood Count Tests work?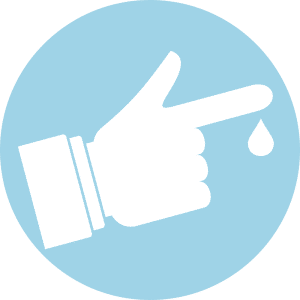 Order your kit online and once it arrive collect your sample at home.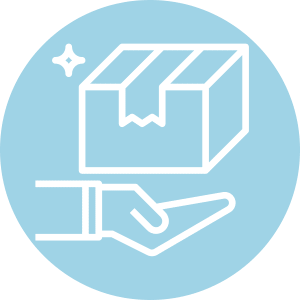 Drop off the parcel preferably in the morning to get the earlier box clearances. Using the Return Track24 pre-paid label on each kit, drop the package off at the nearest Royal Mail Priority Red Box to return it to the Lab.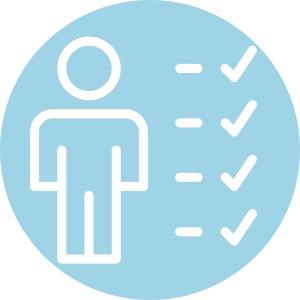 Once your results are ready, we will send you an email with your certificate.​
When do I get the Checked?
The target turnaround time for results for Complete Blood Count Tests is 1-3 working days of receiving them in the laboratory. However, The turnaround time is a guide only and sometimes depends on assay run FBC schedules.
Also, please take your sample from Monday to Thursday to avoid delivery delays at the lab.
Why get Complete Blood Count Tests from us?
Great Prices We believe the best in the UK
Fast online ordering and next-day delivery
Support Via WhatsApp during business hours if you get stuck
The same Day Results when we get your sample
Complete Blood Count Sample Management
Make sure the sample is done properly. Therefore, follow your CBC instructions. Or invalid results occur. Sample management rules must be followed. So, please follow our guidelines.
Therefore, ask your FBC centre, which provides 
services, if the issue results via 
text or email. Most prefer email as it's more confidential.
And these
home products are of great value. Or you can visit your 
local centre for some price comparisons. But we won't be beaten on price or accuracy.
Kit Instructions
Please take your sample in the morning. Take it at least one hour before any medication.
When you collect your Complete Blood Count Test sample, try the following tips:
Drink plenty of water. A hydrated client makes collecting your sample much easier.
Shower before you take your exam or run your hands under warm water for a few minutes, as heat improves blood flow.
Do light exercise (move around, walk, etc.) to get the blood flowing.
Position your arm below your heart level – let gravity do some of the work.
Nails that are too long can make it difficult to collect a sample.
Do not shake the sample vigorously, but invert the tube gently 10 times. (gently swirl the tube after each drop of blood).
Do not squeeze the finger (milk).
Re-warm your hands during collection where needed.