Description
Thank you for visiting this page. Some commonly used search terms are Childrens Allergy test, Childrens Allergy Testing UK, and Childrens Home Allergy Test.
What is a Childrens Allergy Panel Test?
An allergy occurs when the immune system interprets a foreign substance harmful to most people as harmful. When you are allergic, the immune system overreacts to the allergen by producing antibodies such as IgE immunoglobulins.
Why get a Children's Allergy Panel Test?
If you have severe earache, headaches and itchy eyes.
And if there is a risk of an allergic reaction to a minimal amount of allergen.
If you are being treated with antihistamines or other medicines.
Instructions for use
Firstly, Please take your sample in the morning. We advise that you use this for at least one hour before any medication.
When you collect your sample, try the following tips:
Drink plenty of water. Being well-hydrated will make it easier to collect your sample.
Shower before you take your test or run your hands under warm water for a few minutes, as heat improves blood flow.
Do light exercise (move around, walk, etc.) to get the blood flowing.
Also, ensure your arm is below your heart level – let gravity do some of the work.
Nails that are too long can make it difficult to collect a sample.
Do not shake the sample vigorously but invert the tube gently 10 times. (gently swirl the tube after each drop of blood).
And, do not squeeze (milk) the finger.
Re-warm your hands during collection where needed.
29 Tests
Immunoglobulin E: measures the level of Immunoglobulin E, a type of antibody.
Cat
 Dog
 Horse
 Codfish
 Rice
Birch
 Soybean
Peanut
Hazelnut
Mugwort
Carrot
Potato
 Apple
 Egg white
Egg yolk

 

Cow's milk
 Timothy grass
Cultivated rye
Wheat flour
Alternaria alternata
Aspergillus fumigatus
Cladosporium herbarum
nBos d6 BSA (milk)
and, nBos d8 Casein (milk)
also, nBos d5 Beta-lactoglobulin (milk)
and nBos d4 Alpha-lactalbumin (milk)
Dermatophagoides farinae
Finally, Dermatophagoides pteronyssinus
How our Home Test Kits Work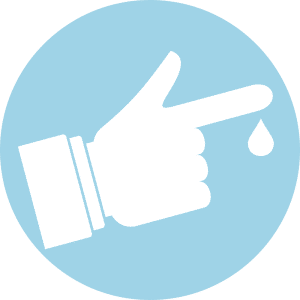 Order your kit online and once it arrive collect your sample at home.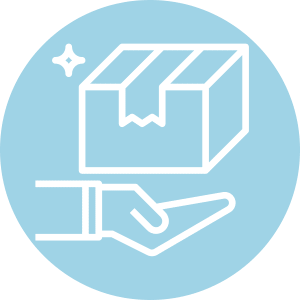 Drop off the parcel preferably in the morning to get the earlier box clearances. Using the Return Track24 pre-paid label on each kit, drop the package off at the nearest Royal Mail Priority Red Box to return it to the Lab.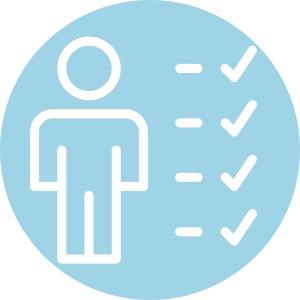 Once your results are ready, we will send you an email with your certificate.​
But, how long do blood test results take?
Finally, the target turnaround time for Childrens Allergy Panel Test results is within one week. Thus, the turnaround time is a guide only and will sometimes depend upon assay run schedules.
Therefore, please take your test from Monday to Thursday to avoid delivery delays at the lab. 
Also, therefore the way forward for home testing is to ensure that you send the Childrens Allergy testing UK sample at the right time. Don't leave it sitting around the home for 1-2 days. Also, to reduce clotting effects, please send the sample before the collection box cut-off time for the last collection and when you take the sample.
Lastly, the Medicines Online Scientists are fully trained by the instrument suppliers and our Quality Control and Medical Directors. Therefore, you can rest assured that the samples will be processed quickly and reliably.
However, our company's standards require Policies and Procedures to be audited weekly and maintained regularly. Thereby adding an extra layer of quality control to your samples.