What is a Cholesterol Blood test?
A complete kit at home called a lipid profile has dual names. It is a kit using our equipment to measure the amount of fat and triglycerides in your blood. But, this check is the main part of a cardiovascular risk assessment. Or cardiovascular monitoring in cases of Pancreatitis or patients monitoring response to treatments.
The profile includes 5 BioMarkers:
Total: the total amount of fat present in the blood.
LDL: Low-density lipoprotein (LDL) is "bad" fat. High LDL levels raise your risk of stroke, heart attack and atherosclerosis.
HDL: High-density lipoprotein (HDL) is "good" fat as it helps eliminate LDL.
Triglycerides: Triglycerides are the body's form of fat storage. They are found in fatty tissues and circulate in the blood to fuel muscles to work.
Total Fat/ HDL: this ratio of fat/ HDL is used to measure cardiovascular risk.
Why choose us?
A hassle-free finger-prick sample kit is sent to your house; follow the simple instructions, then post it back to our labs free of charge.
1 x Stress-Free, Pre-Paid Royal Mail Tracked24, Return to Lab Labels included.
+ Certificate Issued
What does the package include?​
1 x Collection tube
3 x Lancet
3 x Alcohol wipe
3 x Plaster
1 x Safety bag
1 x Return bag
1 x Form
How do our Cholesterol test kits work?
Fast, Easy & Private
Follow the easy step-by-step instructions.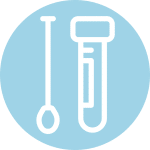 Order your kit online and once it arrive collect your sample at home.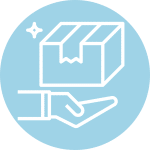 Drop off the parcel preferably in the morning to get the earlier box clearances. Using the Return Track24 pre-paid label on each kit, drop the package off at the nearest Royal Mail Priority Red Box to return it to the Lab.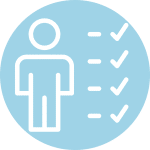 Once your results are ready, we will send you an email with your certificate.
How long do the results take?
We target a turnaround time for the results of 1-3 working days of receiving them in the laboratory. Above all, the turnaround time is a guide and sometimes depends on assay run schedules.
Please take your sample from Monday to Thursday to avoid delivery delays at the lab.