What is a Magnesium test kit?
The Kit is a check that measures the essential mineral for the proper functioning of the human body. Please take your sample in the morning. Take it at least one hour before any medication.
1 BioMarker:
Magnesium: is a metallic element essential to life. Measures the amount.
Why choose us?
A hassle-free kit is sent to your house; follow the simple instructions, then post it back to our labs free of charge.
1 x Stress-Free, Pre-Paid Royal Mail Tracked24, Return to Lab Labels included.
+ Result is emailed
What does the package include?​
1 x Collection tube
3 x Lancet
and 3 x Alcohol wipe
3 x Plaster
1 x Safety bag
and 1 x Return bag
1 x Form
Magnesium Test Kit
How does it work?
Fast, Easy & Private
Follow the instructions step by step for easy home sampling.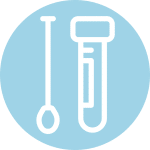 Order your kit online and once it arrive collect your sample at home.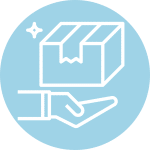 Drop off the parcel preferably in the morning to get the earlier box clearances. Using the Return Track24 pre-paid label on each kit, drop the package off at the nearest Royal Mail Priority Red Box to return it to the Lab.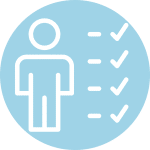 Once your results are ready, we will send you an email with your certificate.
Click here for instructions on How to make a sample at Home.
How long do the Magnesium Test results take?
The target turnaround time for the result is 1-3 working days from receiving it in the laboratory. However, The turnaround time is a guide only and sometimes depends on run schedules.
Please make a sample from Monday to Thursday to avoid delivery delays at the lab. 
Magnesium Test Kit
Shipping & Return Policy
We have a 14-day return policy, which means you have 14 days after receiving your item to request a return.
To Qualify for any return, the product must be in the same condition as when you received it. Not used, not opened, unworn, in its original packaging. You will also need to send it to us with the receipt or proof of purchase.
Please return to Medicines Online, 89 Falcon Rd, London. SW11 2PF
You can read our full return policy here:
https://medicinesonline.org.uk/return-policy/
We offer next-day delivery; however, courier delivery times are out of our control. We are unable to provide refunds for any late deliveries. But you will receive courier tracking information once your order has been dispatched. And orders placed by 1 pm are posted on the same day.