What is a Bone Test Profile?
It is composed of collagen and looks for a protein that provides strength and calcium phosphate, a mineralised combination that strengthens it. For instance, markers can identify illnesses such as osteoporosis or other abnormalities.
This kit is a safe and effective way to assess and calculate your body's minerals, enzymes, and proteins to determine your health.
7 BioMarkers
Bicarbonate: measures how much carbon dioxide.
Urea: measures the amount of urea nitrogen.
Creatinine: measures how your kidneys are performing in filtering waste.
Calcium: measures the amount of calcium.
Phosphate: a chemical that contains the mineral phosphorus. In other words, it is essential for growth.
ALP (Alkaline Phosphatase): This measures whether you have any ongoing liver, gallbladder or disease.
Albumin: measures how much hormone is available to your tissues.
Sample Management
Please take your sample in the morning. Furthermore, please bring it at least one hour before any medication.
What is a Bone Blood test?
However, the best way is to hand your sample to the post office rather than put it in the red street box. Because sometimes, pick up from the box doesn't happen for 1-3 days. However, samples that arrive in poor condition are destroyed.
But if you cannot make a good home sample, you can visit our clinic, where we will help you for free. Remember, we are here to help you. Moreover, we take the time because we care. And we process your samples quickly compared to other labs. Lastly, we want you to know that we have a genuine team and regard all customers as family. But you have WhatsApp support if you need us for your sampling.
Why choose our Kits?
A hassle-free finger-prick Bone Blood Test sample kit is sent to your house; follow the simple instructions. Then, post the sample back to our labs free of charge.
1 x Stress-Free, Pre-Paid Royal Mail Tracked24, Return to Lab Labels included.
 Certificate Issued
Great Prices, Deal directly with the Laboratory
WhatsApp support if you get stuck
What does the Kit package include?​
1 x Collection tube
3 x Lancet
3 x Alcohol wipe
3 x Plaster
1 x Safety bag
1 x Return bag
1 x Form
How does it work?
Fast, Easy & Private Online Ordering your Bone Kit and next day delivery.
Easy Step by Step Instructions included
WhatsApp Support if you need help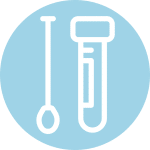 Order your kit online and once it arrive collect your sample at home.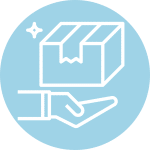 Drop off the parcel preferably in the morning to get the earlier box clearances. Using the Return Track24 pre-paid label on each kit, drop the package off at the nearest Royal Mail Priority Red Box to return it to the Lab.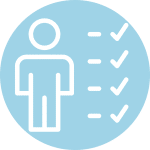 Once your results are ready, we will send you an email with your certificate.
Bone Blood Test

Instructions for use 
Please take your Bone Profile Blood test sample in the morning. Furthermore, please bring it at least one hour before any medication.
To collect your sample, try the following tips:
Drink plenty of water. Being well-hydrated will make it easy to collect your sample.
Shower before you take your test or run your hands under warm water for a few minutes, as heat improves blood flow.
Do light exercise (move around, walk, etc.) to get the blood flowing.
Keep your arm below your heart level – let gravity do some of the work.
Nails that are too long can make it difficult to collect a sample.
Also, do not shake the sample vigorously but invert the tube gently ten times. (gently swirl the line after each drop of blood).
Do not squeeze the finger (milk).
Re-warm your hands during collection where needed.
Laboratory Scientists take care of your samples.
Lastly, the Medicines Online outpatient clinic can also be used in the Battersea/Clapham Junction area. It is 2 mins from the tube. Therefore, easy access for Londoners or visitors to London means an easy and fast testing solution with our quick results policy. In addition to the convenient location, the clinic staff directly communicate with laboratory staff onsite. Thus, your Bone Profile Blood Test sample will be processed quickly and without clotting issues from any transportation or heat issues.
Finally, we would like to inform you that sample management within the UK is a priority for our laboratory scientists, who have experience managing processing and the full range of available sampling options at our laboratory.
For instructions, view the PDF here on how to make a sample at home.
How long do the Bone Blood test results take?
We target a turnaround time for the results of 1-3 working days of receiving them in the laboratory. Above all, the turnaround time is a guide and sometimes depends on assay run schedules.
Please take your sample from Monday to Thursday to avoid delivery delays at the lab.
Bone Profile Blood Test Kit Shipping & Return Policy
We have a 14-day return policy, which means you have 14 days after receiving your item to request a return.
To Qualify for any return, the product Kit must be in the same condition as when you received it. It is not used, not opened, unworn, and in its original packaging. You will also need to send it to us with the receipt or proof of purchase.
Please return to Medicines Online, 89 Falcon Rd, London. SW11 2PF
You can read our full return Bone Kit policy here:
https://medicinesonline.org.uk/return-policy/
We offer next-day delivery; however, courier delivery times are out of our control. We are unable to provide refunds for any late deliveries. But you will receive courier tracking information once your order has been dispatched. And orders placed by 1 p.m. are posted on the same day.